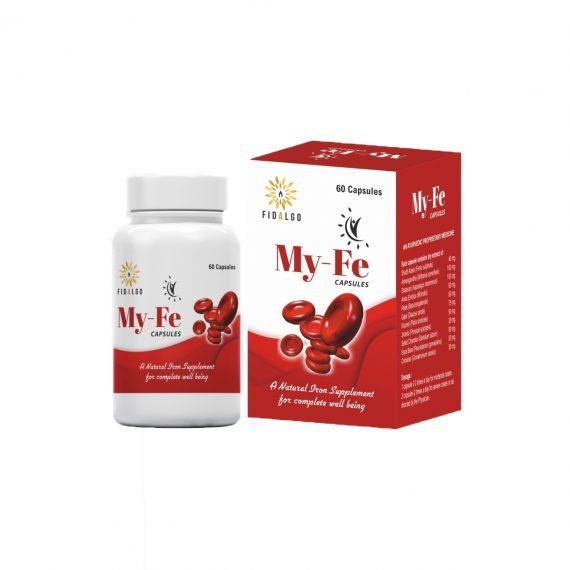 My Fe Capsules
Pack of 60 Capsules

Goodness of Ayurveda

Prevent iron deficiency
Promote appetite and improve hemoglobin
Rich source of Iron
Description
FIDALGO'S ayurvedic treatment, MY-FE CAPSULES for iron deficiency contains plant based herbs and these supplements can help to support the dietary shortcomings.
The herbs used are natural and 100% safe. The Ayurvedic herbs for Anaemia help in increasing blood hemoglobin count and RBC production.
MY FE CAPSULES are useful in Anaemia, rickets, pregnancy, lactation, fractures, optimal growth and teething, growing children, healthy bones.
BENEFITS :-
Prevent iron deficiency
Helps to promote appetite and improve hemoglobin
Rich source of Iron
Help to recover from fatigue, loss of energy, leg cramps, dizziness.
Useful in Anaemia, rickets, pregnancy, lactation, fractures, optimal growth and teething, growing children, healthy bones.
100% ayurvedic and safe with no side effect
DOSAGE :- 1 capsule 2 -3 times a day for moderate cases.
2 capsules 2 times a day for severe cases
Or as directed by the physician
Key Ingredients
How to Use