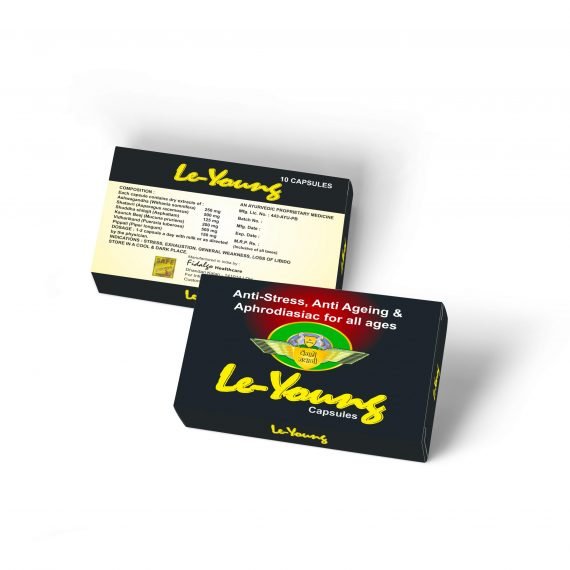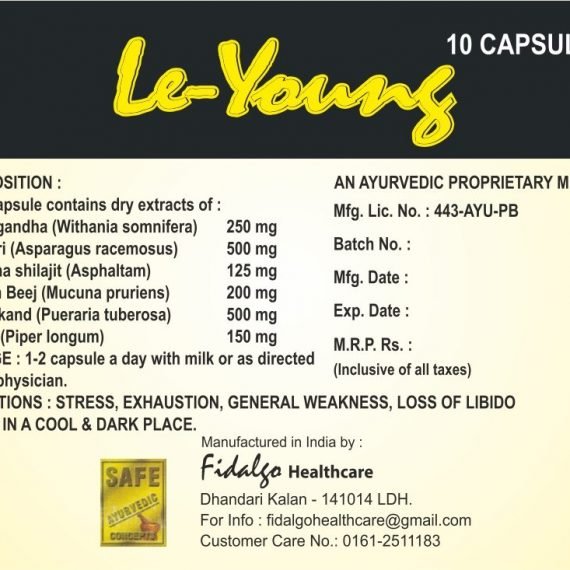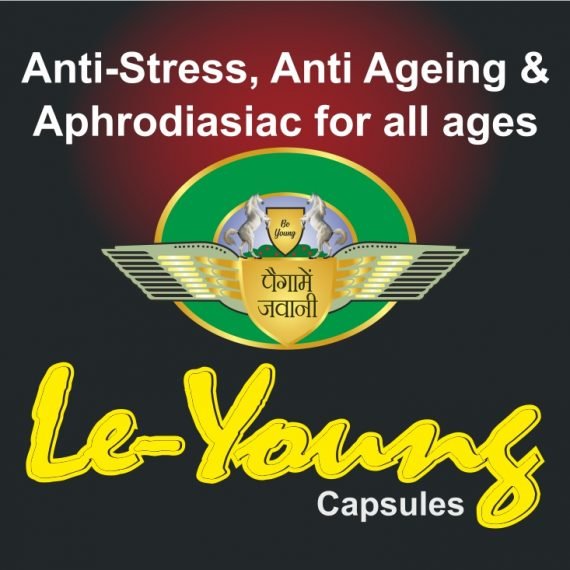 Le-Young Capsule
Pack of 100 capsules
Goodness of Ayurveda
Protects from stress and general weakness
Description
Anti-Stress, Anti Ageing & Aphrodisiac for all ages…..
With the advancement of age the body deteriorates and there is increase in body fat, decreased bone density, decreased libido, wrinkles, decreased energy & weakened immune system. Though some changes due to ageing are inevitable, but others can be controlled.
Ayurveda is known to be the art of daily living in harmony and laws of nature. It is an ancient natural wisdom of health and healing. Ayurvedic treatment for an ailment is focused on three doshas of a person – vata dosha, kapha dosha and pitta dosha. It believes in maintaining a perfect balance among these three aspects, which is the secret to staying youthful and healthy.
The process of degenerating cells as you grow old is known as ageing. Ayurveda suggests herbs that can help reduce the symptoms of ageing by regenerating body cells. Most of the herbs have various antioxidants that inhibit the growth of cell damaging free radicals in the body.
Fidalgo's Le-Young capsule is the combination of herbal and natural extracts that detoxify and revitalize the your body cells and boost immunity. It mitigates or slows down the ageing process.
INDICATIONS :-
Le- Young Capsule protects from stress, exhaustion, general weakness & loss of libido. It helps regain Youthfulness, Energy and Immunity.
It is an effective combination of Medicinal herbs known for their health promoting, Anti-Ageing Rejuvenation, Fitness & Good Health actions.
Key Ingredients
Withania Somifrera (Ashwagndha)
Asparagus Racemosus (Shatavari)
Asphaltam (Shudh Shilajit)
Mucuna Pruiens (Kaunch Beej)
Pueraria Tuberosa (Vidharikand)
Piper Longum (Pippali)
How to Use