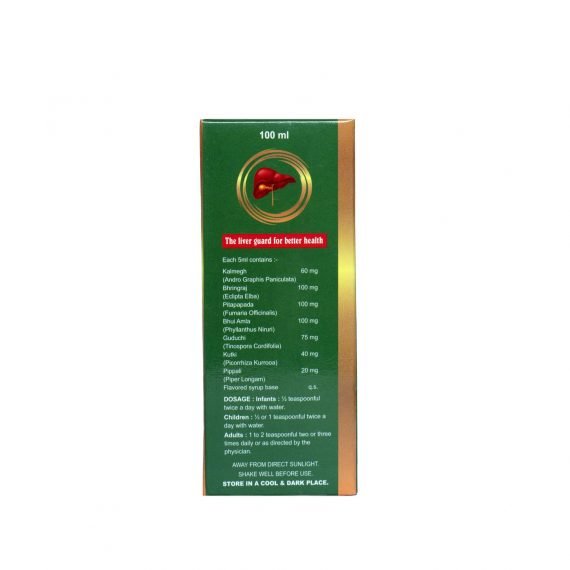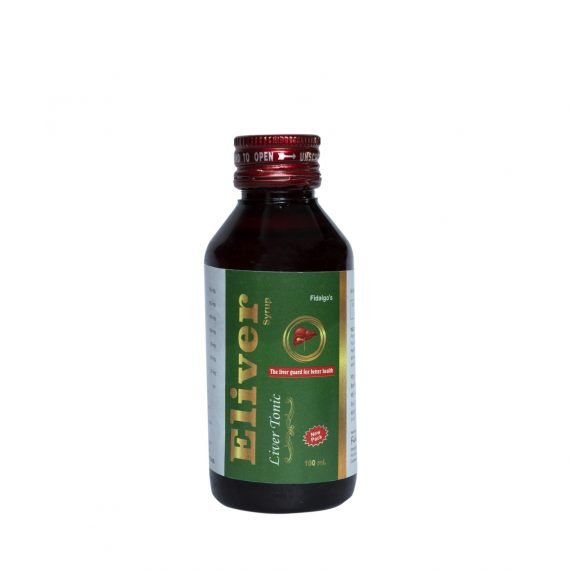 Eliver Syrup
Pack of 2 – 100ml x 2
Goodness of Ayurveda
Relief from liver disorders
Repairing liver cells
Liver detoxification
Description
ELIVER SYRUP helps to detoxify and rejuvenate the liver by delivering a powerful combination of cleansing, bitter, pitta-pacifying herbs. This formula is very supportive of overall liver health, and can also be helpful if your lifestyle habits may have taxed your liver over the years.
These Liver care herbs also possess strong medicinal properties, which may include antioxidant, immuno stimulant, digestive, cleansing, hepatoprotective etc. Furthermore, these herbs collectively help detoxify the system and remove toxic substances from the body. Thus Eliver Syrup is one the great way to keep the liver healthy in a natural way.
DOSAGE:-
INFANTS:- 1/2 teaspoonful 2-3 times a day with water
CHILDREN:- 1/2-1 teaspoonful twice a day with water
ADULTS:- 1-2 teaspoonful 2-3 times a day with water
OR as directed by the physician.
The benefits provided through the offered formulation includes:
Providing relief from liver disorders,
Helping in regularizing bile secretion,
Repairing as well as rejuvenating liver cells,
Improving liver detoxification,
Enlarged & Sluggish liver
Protect the Liver against various Hepatoxins for supportive therapy in Viral Hepatitis, Toxic Hepatitis including Drug induced Hepatitis and Alcohol Hepatitis, Loss of Appetite, Indigestion and chronic Cholecystitis.
Key Ingredients
Andrographis Paniculata (Kalmegh)
Eclipta Alba (Bhringaraj)
Fumaria Officinalis (Pitapapada)
Phyllanthus Niruri (Bhui Amla)
Tinospora Cordifolia (Guduchi)
Picrorrhiza Kurrooa (Kutki)
Piper Longum (Pippali)
How to Use