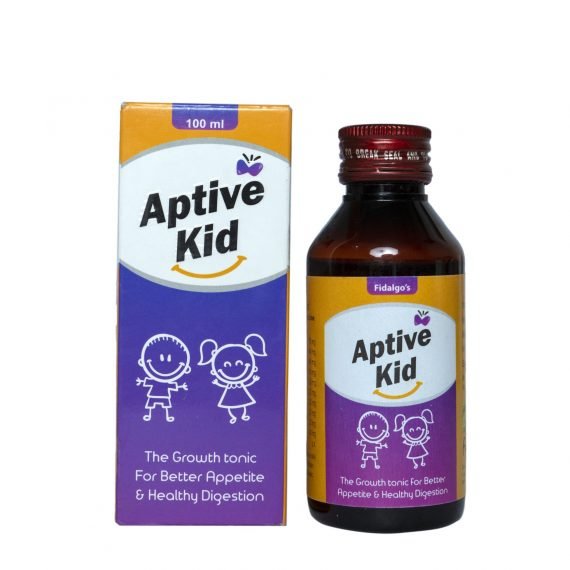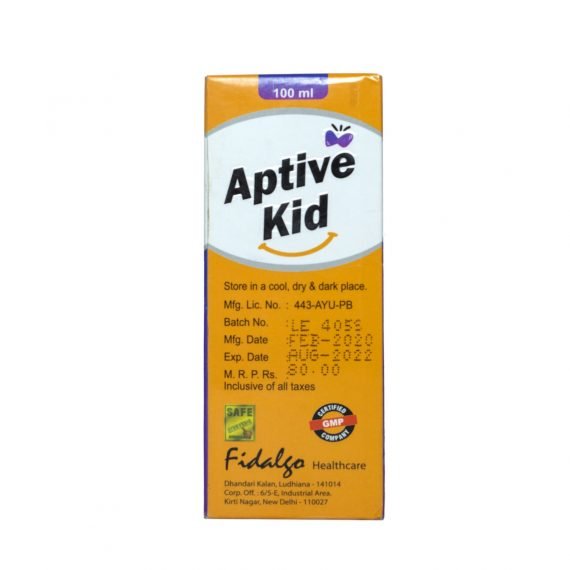 Aptive Kid
Pack of 100 ml
Goodness of Ayurveda
Loss Of Appetite In Children
Description
The Growth Tonic For Appetite & Healthy Digestion
SYMPTOMS OF EATING DISORDER OR LOSS OF APPETITE IN CHILDREN :-
1. Marked weight loss
2. Inability to gain weight in relation to the age
3. Very low immunity
4. Fatigue, lethargy
5. Stomach disorder
To Cure this problem, Fidago Healthcare manufactures
APTIVE KID SYRUP which safely increases kid's appetite with natural appetite boosters.
Aptive Kid Syrup is a natural appetite stimulant for children. It safely promotes a healthy appetite and improves functions of the digestive system, without harmful side-effects. It is a blend of appetizers and digestives and stimulates secretion of digestive enzymes. It supports digestion and allows your body to absorb and utilize nutrients for overall health.
DOSAGE FOR CHILDREN :- 1 teaspoonful thrice a day before meals Or as directed by the physician.
BENEFITS :-
Improves appetite & assimilation of food.
Stimulates the sense of taste & smell.
Ensures overall development.
APTIVE KID SYRUP is non-addictive, chemical-free and without the risk of harmful side effects.
Key Ingredients
COMPOSITION:- It is a healthy blend of the extracts of natural herbs of –
Guduchi
Saunf
Kutki
Vidang
Nagarmotha
Jeera
Pippali
Amalika
Rasna
Papeeta
How to Use